Smartphone trends have always fascinated the tech-savvy generation. Compared to the other gadgets, Smartphones companies introduce a plethora of new trends in every few years. For instance, bezel-less screens were never a thing until Xiaomi introduced its first Mi Mix in 2016. Ever since, all the top notch brands started manufacturing phones with bezel-less screen. Honestly, 2018 is the year to forget when it comes to innovation in smartphones. However, all the sleeping giants have woken up. Here are some of the features to be expected in 2019:
1. In-Display Finger Scanners
There's just a handful of smartphones using an in-display fingerprint reader right now. Most of them are made by Vivo. Recently, Oppo added it in their Find X flagship. Xiaomi also joined in with the Mi 8 Explorer Edition. OnePlus also showcased the featured in their 6T launch on 29th Oct.
Here's the main question in-display fingerprint sensors are facing: why do you need one? For all we know, the regular fingerprint scanners work fine, so what purpose does this type of scanner serve?
It enables more space on the phone for one, since manufacturers won't have to add a regular fingerprint reader at the bottom of the phone. It also makes space for other stuff to be added to the phone (5 rear cameras anyone?).
In short, it's the next step in smartphone design which enables smartphone companies to experiment more with their phones' designs. In all honesty, it does look pretty cool when you use it. If nothing, the cool factor alone is what most people will buy a phone for.
The upcoming Xiaomi Mi Mix 3 and Lenovo Z5 Pro will both feature an in-display fingerprint reader, reportedly. Samsung is also rumoured to include on in the Galaxy S10.
Unfortunately, from what we've heard, Apple is sticking with 3D face unlock on the iPhones for now. Expect major companies like Samsung, Apple and Huawei to start adding in-display fingerprint readers to their phones from 2019.
2. Water-Drop Notch Displays
This one isn't exactly a new trend, just not that mainstream for now. Hence it deserves a mention here.
For those who are unaware, a "water-drop" notch display is the smallest possible notch on a smartphone yet. Not only is it less obtrusive, it makes the illusion of a bezel-less screen look even better.
Going forward, it's highly likely to catch-on, at least for the mid-range smartphone market. Flagships might not hop on the water-drop bandwagon, as we're heading towards the era of fully bezel-less phones and camera sliders that eliminate the need for a notch.
Recent examples of a water-drop notch include the Vivo V11 and V11 Pro (pictured above), as well as the recently unveiled OnePlus 6T and Oppo R17.
3. Dual Front Cameras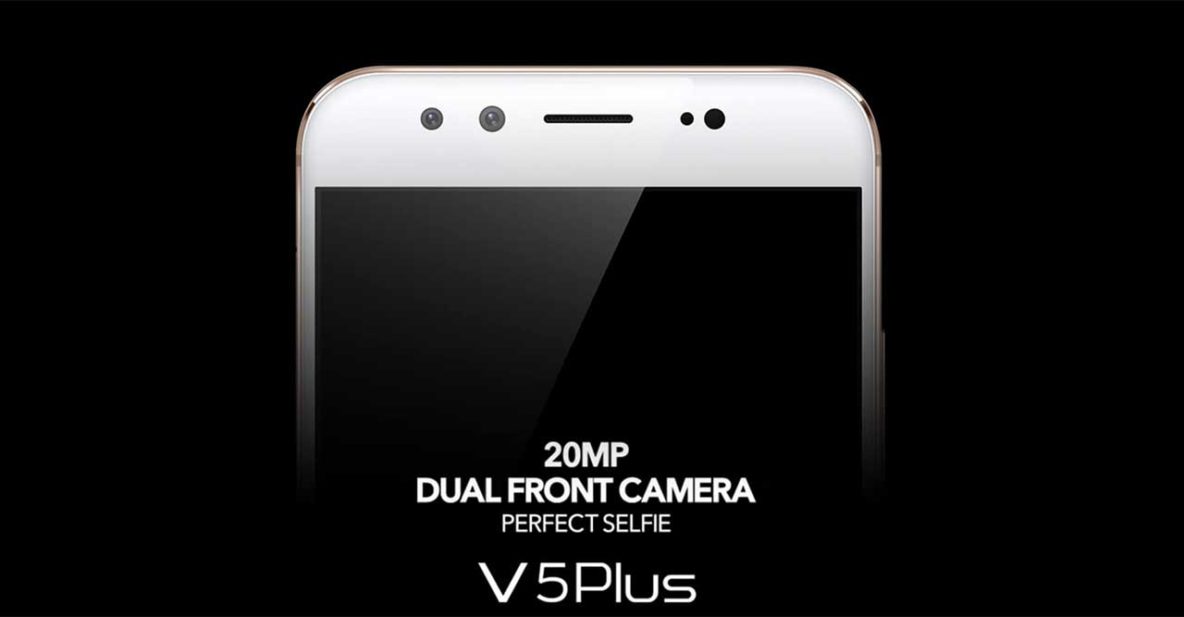 While this year was the year of dual rear cameras, next year is going to be the year of dual front cameras. Honor initially started this trend. This has been picked up by the giants like Google for its Pixel 3XL and Xiaomi for its Redmi Note 6 Pro. With that being said, there is going to be apparent support for the same by other brands as well. Owing to this, next year we expect to see some devices which ship with some impressive bokeh mode capability not only for the rear camera but also for the front camera as well.
4. Foldable Phones, All-Screen Designs
Samsung has been at the forefront of bendable OLED display development for a while now, but with the mobile industry's innovation drive tapering off, it is accelerating its pace to the point that a true bendable phone may hit the shelves early next year to set it apart again. To wit, Samsung is gearing up to unleash, perhaps as soon as around the CES expo in January, a true bendable phone that can unfurl into a 7″ tablet-y screen of sorts, while in a bent shape it can fit in your shirt pocket, for instance. It will undoubtedly be a premium device in terms of chipset and cameras, too, but is expected to cost twice what other companies with foldable phones in the pipeline, like Huawei or Xiaomi, are projected to charge for their own bendy creations.
Samsung's DJ Koh himself mentioned that the Galaxy S and Note lines will stay separate next year, but there will be a third premium line entering the fray. "I've talked about quality and durability, but now we've overcome and over the last ridge," indicating that the foldable display and electronics that go along with it, are now good enough to enter a retail product that will be superior to anything else in that nascent realm.
5. Multiple Rear Cameras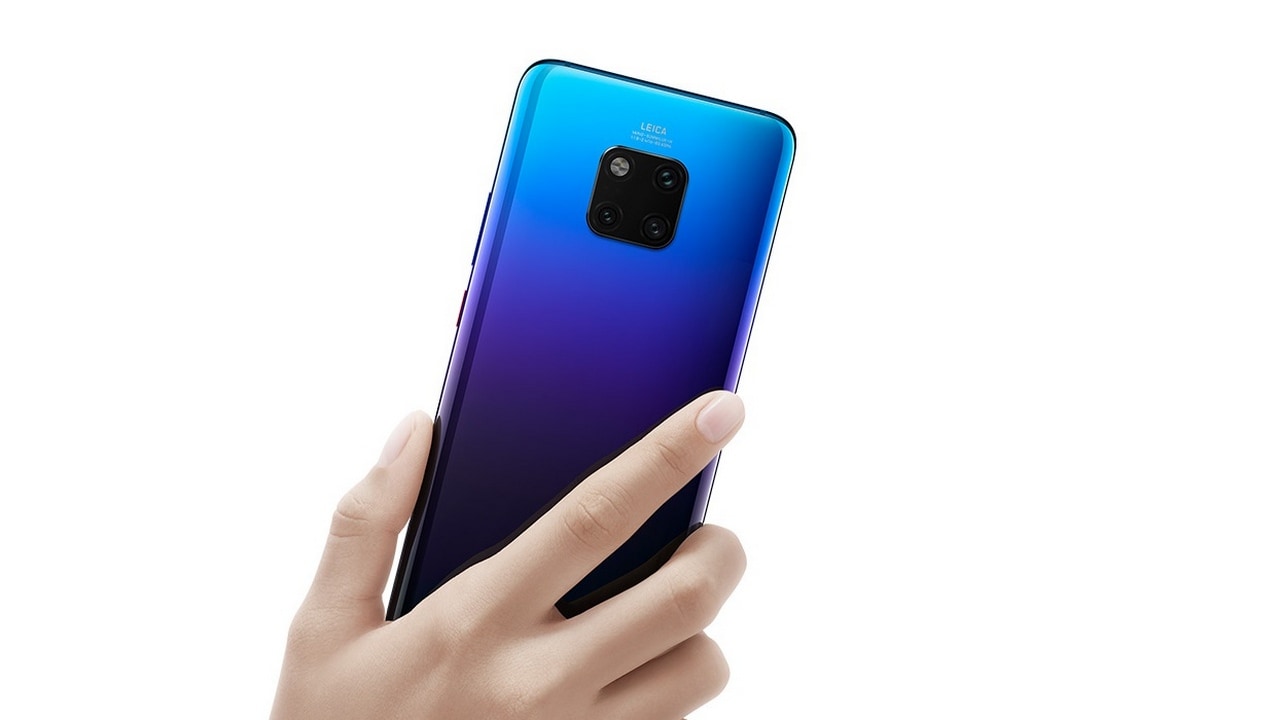 the smartphone industry does seem to be moving towards adding multiple cameras on smartphones. Dual camera phones became a thing in late 2017 and 2018. It's only natural that companies add more cameras to their smartphones. Huawei's P20 Pro was the first to feature three primary cameras, and now rumours point towards a triple cam iPhone. In fact, Samsung also seems to be working on a triple camera Galaxy S10 for 2019.
Why Companies are Adding More Cameras??
Adding more cameras isn't just for show. There are three major types of dual camera phones in the market right now.
One involves using a black and white camera and a regular RGB camera in tandem, which enables them to capture much more detail in low light scenarios. Low light performance has always been a bane for smartphones so this idea is very popular.
The other involves using a Wide-angle+Telephoto lens, which lets you capture those sweet looking portrait shots with bokeh or background blurring effect. Some companies do it through software as well, and also by using a single camera. However, it doesn't always turn out right.
The third type is the "fake" type. These devices just have another regular camera next to their main camera, which actually serves no purpose at all. It just makes you look like a sophisticated person, if that's your thing.
Huawei P20 Pro has the best implementation of multi camera setups yet, with both wide-angle-telephoto and Black and White-RGB included. This not only lets the capture impressive shots with an authentic depth-of-field effect, it also enables great low light snaps for an all round camera experience. It's also rated the best on DxOMark among other smartphones for this reason.
The Weird One!!
There's always that one guy that goes too far in copying others. In this case, Nokia went one step ahead and is rumoured to be working a phone (possibly Nokia 9) with 5 rear cameras!
Possible Nokia 9 prototype
Looks hideous, to be honest, but I'm sure some would like the design. Nokia 9 hasn't been confirmed yet, and I'm not sure what those extra cameras even do, but Nokia was once famous for its camera performance (notable the Windows-powered Lumia Phones) so fingers crossed for what they have in store for us.
Unless we see drastic improvements in single camera performance, it's safe to see multi camera phones coming out over the next few years.
6. 3D – Mapping AR tri-camera setups
Those rumours for triple cameras on the back of the highest-end Galaxies and iPhones next year? Well, they might very well be 3D-sensing kits for AR and gesture recognition, rather than simply P20 Pro-style tri-sensor setups.
We've been hearing that Apple is working very seriously on AR for future iPhones and even standalone products. But it turns out that we might see the fruits of this labor as soon as the 2019 iPhones hit the shelves. Apple is rumoured to try and enhance a new interface navigation method on them, based on air gestures and 3D-sensing cameras. There is already a phone with a time-of-flight 3D-sensing rear camera – Oppo R17 Pro – for gesture navigation and AR purposes, coinciding with what Apple may use a ToF rear camera on the back of next year's iPhones.
Apple will reportedly also try to implement multi-finger hovering gesture recognition by increasing the capacitive touch sensitivity from 30mm to 50mm and eliminating the problem of ghosting. Coupled with a 3D-sensing rear camera, this could lead to virtual objects scanned with the ToF sensor to be manipulated on the screen without touching it, though we'd have to see the implementation before pronouncing such interaction a gimmick or the next step in interfacing.
7. Sliding Camera Modules
This one started all thanks to Vivo's quirky Apex concept phone, the first ever to come with a camera module. Vivo also gets the cake for another major design innovation, which I'll talk about later.
The camera on the Vivo Apex could slide up on demand when you turned on the front camera, leaving more room on the front of the phone for the screen and other essentials.
With this innovation, Vivo further reduced the bezels on their phone. This helped in improving the overall immersion and aesthetics of the Apex (and the follow up of that, Vivo NEX). Oppo then took it one step further and added rear cameras as well as other sensors for 3D face unlock, just like Apple's iPhone X, to the camera module. Thus, the camera slider/popup camera became a thing.
Xiaomi and Lenovo have also announced similar sliding cameras for their upcoming Mi Mix 3 and Z5 Pro respectively. However, in their case, you have to manually slide the screen up and down to reveal the cameras. There's no automatic motorised camera slider here unlike those in Vivo and Oppo.
Both companies haven't announced an official release date for their phones, so your guess is as good as mine. Nevertheless, we'll see some of these phones with sliding camera shenanigans in 2019.
Needless to say, we can't wait. This might be the innovation that will spark a new arms race in mobile, or turn out to be an expensive flop in the end. Either way, the adrenaline rush might return to the industry in full force after Samsung's foldable phone unveiling. In addition, the Asian phone makers, which jumped on the notch-y design of the iPhone X like flies on honey, have started to shrink the cutout to water-drop shapes. Some are even removing it altogether. They are gunning for "real full view" fronts by tucking the sensor and camera paraphernalia that used to sit there in the top frame, or in slide-out mechanisms.
Again, 2019 is about to be the year of unorthodox designs, screeching performances and ultrafast connectivity. We can't wait to turn the corner after the holidays.
Comments