Ever had a deadline you have to complete, only to be distracted by random Youtube videos? Yes, somehow, when you do not have any time at all, anything which will not help you complete your work becomes the thing your brain wants.  It is a truth universally acknowledged that your brain will store the most useless, random facts and throw them up at times when you will have absolutely no need of them.
So where do we come in? Well, since we believe in utmost support, we have compiled a list of the weirdest world records for you . Folks, it does not get more trivial than this.
1. World's longest kiss:
No, this record is not held by Imran Haashmi. The current record is 58 hours, 35 minutes, and 58 seconds. Umm yes, you read that right. Hospital security guard Ekkachai Tiranarat, 44, and 33-year-old housewife Laksana locked lips for 58 hours, 35 minutes and 58 seconds, during the "kissing marathon" being held at Ripley's Museum in Pattaya, Thailand. The previous record is also held by the city of Pattaya, wherein the kiss lasted for a straight 50 hours, 25 minutes and 1 second. The record holder being one Nonthawat Charoenkaesornsin and Thanakorn Sitthiamthong.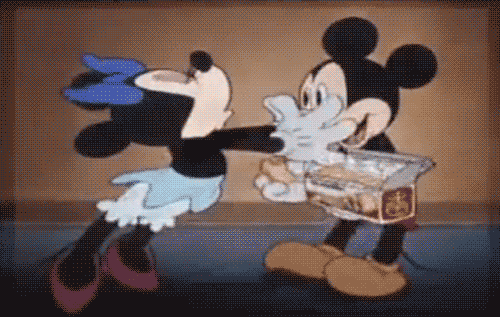 2. Largest number of people twerking together:
You thought the you had seen it all? In 2013, an event was organized in New York City to break the Guinness World Record for the largest number of people twerking simultaneously. The current record is 406 people, set during a festival in New Orleans in 2014. Miley Cyrus, Where you at?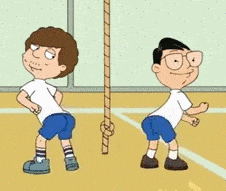 3. Most Big Macs ever eaten:
They say it takes about four days for the average human body to digest a burger. Meet Donald Gorske from USA, who loves Mc Donalds so much that he has been literally having it every day of his life. Donald A Gorske consumed his 30,000th McDonald's Big Mac on 4th May 2018 after 46 years of eating Big Macs on a daily basis.
4. Most Watermelons chopped on a stomach:
Like we said, these records make you wonder why anyone would even attempt such a thing. and in this case, ith appens to be two of our own countrymen. Vispi  Baji Kasad and Vispi Kharadi From Surat, chopped 49 watermelons in one minute.  The men decided, ofcourse, that it would be no fun using no regular knife and hence decided to use  a machette instead .
5. Most Rubber Ducks ever:
People who collect stamps are called philatelists, people who collect rocks are called "amateur geologists" and people who collect money, are well, called Capitalists. However, did you ever hear of someone collecting rubber ducks? Charlotte Lee of USA has 5,631 different rubber ducks, as of 10 April, 2011, which she has been collecting since 1996.
6. World's wealthiest Cat:
While you might not give a flying duck about well, rubber animals, how do you feel about a cat who probably has more money than you've ever seen in your life? When Ben Rea died in May 1988, he bequeathed his £7-million ($12.5-million) fortune to Blackie, the last surviving of the 15 cats he shared his mansion with. The millionaire who had made his fortune by dealing in antiques decided he did not want to leave one penny to his family, and left it all to his cats instead. The recluse refused to recognize his family in his will and split the majority of his wealth between three cat charities, with the instruction to look after his beloved pet.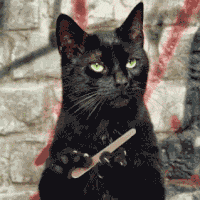 7. Largest number of straws stuffed into a human mouth:
The next time a creep asks you " What that mouth do,", send him this video. Manoj Kumar Maharana, from Berhampur, managed to cram 459 drinking straws in his mouth and kept it for 10 seconds without using his hands, breaking the previous record of eight years for 400 straws. In order to break the record, Maharana had to make sure that all the plastic straws remained in his mouth for a minimum for 10 seconds without falling out and without him using his hands to support or hold the straws.
8. Most toilet seats broken by the head in one minute:
By now, you must have surely realised that people will do anything to get their fifteen seconds of fame. While most of these are borderline crazy, some are just simpnly berserk. Remember that game in middle school where you would get asked if you would eat dirt for money? Here's another one.The record for most wooden toilet seats broken in a minute with the head is 46. The record is held by Kevin Shelley of the United States.
Indeed, by the end of this list, we are pretty sure that you haven't gained anything, apart from a list of ridiculous facts that you could use to annoy your friends with. Not a bad deal, then, is it?
Comments